Spiritual Parenting Books, Spiritual Parenting, Spiritual Parenting Coach, Spiritual Books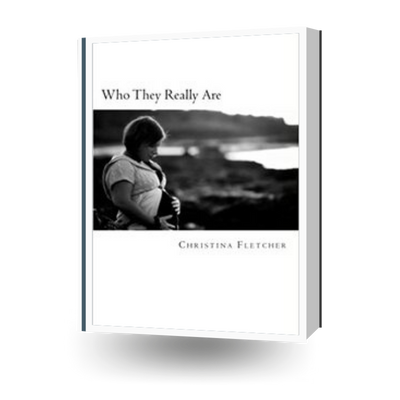 Who They Really Are: A Guide to Being A Spiritually Aware Parent for Pregnancy to two years old.
In what has been described as a "powerful offering"
Who They Really Are: A guide to being a spiritually aware parent
looks at spiritually aware parenting from pregnancy to age two.
With spiritual exercises, affirmations and practical advice on physical realities, Christina Fletcher takes parents on an exploration of every element of their baby's world from a spiritual perspective, inspiring growth and fulfilment with great insight and humour. On what she would call the "flip side of the same coin," this book also looks at how the new parent can find the connection to their own spiritual self in order to feel good and attract happy outcomes for themselves and their families through the Law of Attraction, even when faced with some of the most difficult parenting situations.
"Who They Really Are: A Guide to Being a Spiritually Aware Parent is one fantastic book! While as a society we search high and low for the perfect educational reforms for grade schools and beyond, Christina Fletcher has offered us an approach that begins in the womb and that just may make our focus on the later years of childhood education less daunting. Parenting from an aerial viewpoint will change our world, and this beautiful book offers step-by-step guidance beginning before the child is even born." Annie Burnside M.Ed., Award-winning Author of Soul to Soul Parenting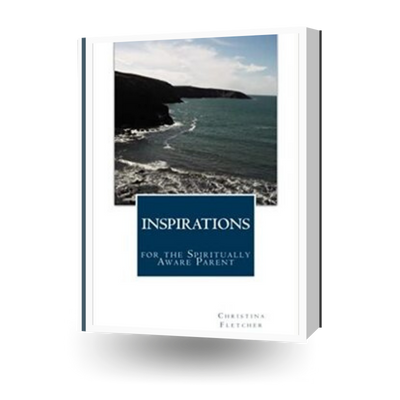 Inspirations For The Spiritually Aware Parent
"Spiritually aware parenting understands that within our parenting lies the key that can transform the world as we know it. The passages within this book give helpful insight and clear perceptions on why our children are the way they are and what we as parents can do to maintain a connection and strong emotional foundation in the child." Hayley Fleming, the Sound Inside Spiritually Aware Parenting views our children as the true spirits they really are, seeing them as their own individual selves beginning this journey of life. It also encourages parents to tap into their own spiritual core, parenting from a place of connection, wellbeing, and joy.
This is Christina Fletcher's second book of inspirational passages for the busy parent.
"Within these pages you will find moments of relief, reminders of how to go within, to trust your inner voice. There are passages to tap into our children as who they are at their core, perspective shifters to see them anew, there are pointers on understanding negative emotion in ourselves and in our children, and shout outs to remember to play and have fun."​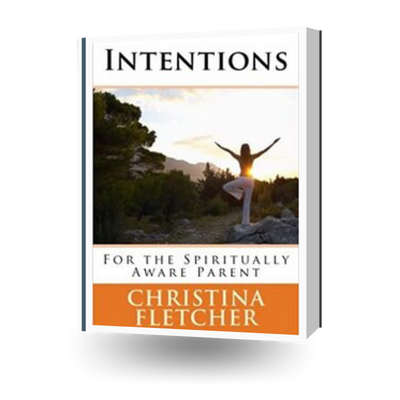 Intentions For The Spiritually Aware Parent
In this book Christina Fletcher brings us inspiring passages to provide a quick pick me up for the busy parent's spiritual well-being. These short paragraphs inspire parents to find a moment to connect to their spiritual centre each day and to see their children as the true spiritual beings they really are, creating a happy, loving home together.
"What can I say except I love Christina and her conscious loving view on life. Through her eyes you get a glimpse of what it is like to find inner trust and to live from an inspired vision instead of a conditioned existence. This book will open your heart to a new way of seeing one moment at a time. It is a must read!" – Leslie Potter at Purejoy Parenting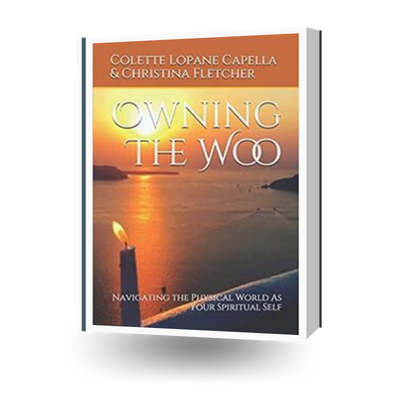 Owning The Woo By Christina Fletcher and Colette Lopane

Combining Colette's gifts as an intuitive reader and reiki practitioner, and Christina's work as a distant energy healer and spirituality coach, these two friends have found ways to seamlessly interweave their careers, daily lives and inner woo to live in the practical world as their whole selves by using the tools found in this book.
 With practical steps for every day spirituality as well as scientific findings to back up the woo in all of us, this book gives the reader simple steps to discover your own individual path to divine self. 
In its casual banter of two friends as they also share their own stories and experiences, you will find that no matter your background, hesitation or fear, you aren't alone in this journey and your light is vitally important to all of us. 
Unveil and redress, own your true authentic self through the work in this book. 
"This book was such inspiration! At a time when you feel overwhelmed and vulnerable, this book brought light to my life. It allowed me to see things from a different Perspective and understand my feelings and thoughts. The book was an easy read and was so intriguing that I couldn't put it down. I really learned a lot about my authentic self and will own my woo!" – Amazon 5 star review
This book was so inspirational and refreshing! Colette and Christina seamlessly share their journeys while providing you with practical tools so you too can own your woo. A lovely collaboration by clearly gifted healers. Highly recommended!- Amazon 5 star review