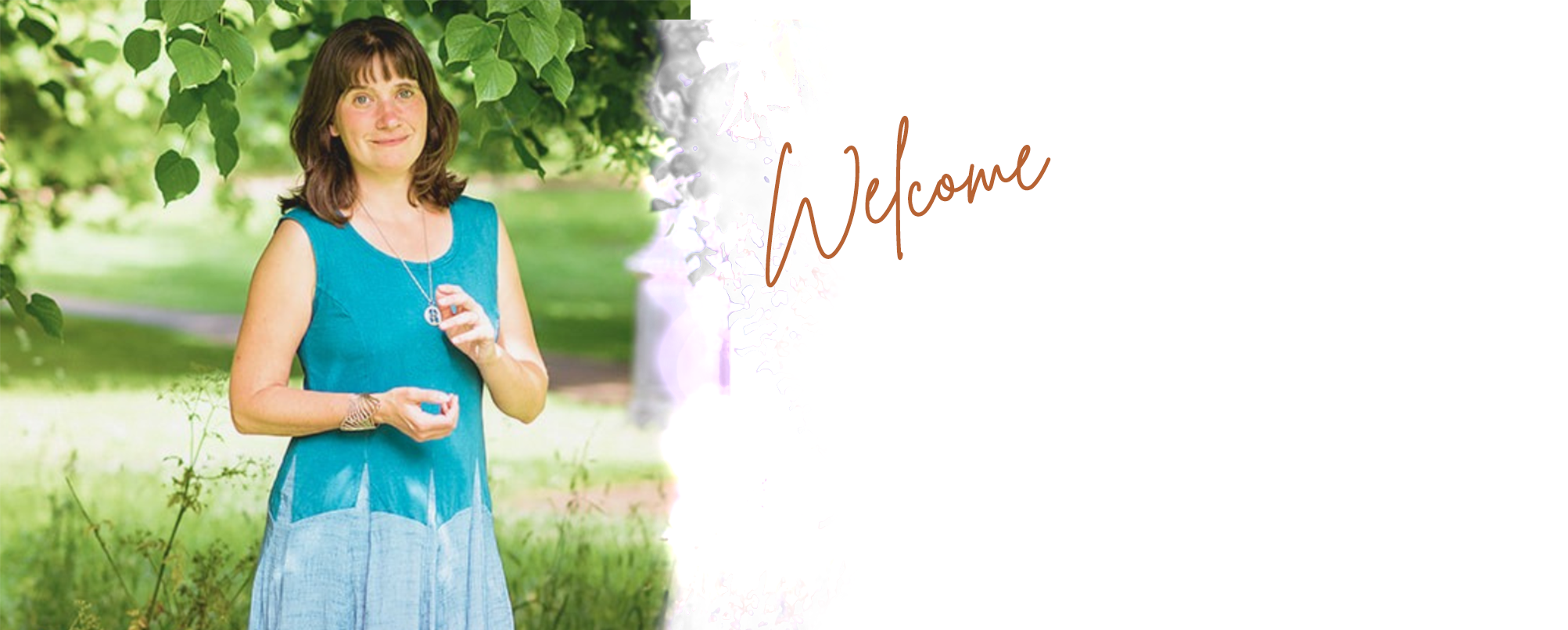 to the only foundational course designed to help energetically drained out women
develop the skills to refuel their energy, without previous knowledge about chakras or alignment
and even if they don't have time to stop, drop and meditate in your busy schedule.
Energy Healing Course, Energy healing, energy alignment coach, energy alignment
 If you feel like none of the mindset processes are working to create inner calm and you just can't seem to feel present in yourself, then this is for you.
There are so many conscious, but busy women who know they want to find a sense of spiritual wholeness and presence.
The biggest challenge is learning how to get out of your head…
so you can get into your heart.
You have to find ways to integrate all the mindset and thought processes, even the meditative spaces, so you embody it but that can feel difficult when you have to get on with your busy day.
The great news is that the Energy Basics course is going to simplify the entire process of how you identify and align your energy
AND help you release the energy from circumstances and people that don't belong to you.
Energy Basics is for every spiritually aware woman who needs to feel present in their now, connected to their heart, and whole in themselves.
This is perfect for you if you...
 Feel like your energy is drained out in a million different directions.

Always feel like you always have self work to do, but never time to do it.

Get confused by blocked chakras and how to clear them, or if you can clear them on your own.

Feel frustrated at the idea of doing one… more… workbook or journal practice to heal your past.

Constantly replaying situations in your head because you can't let them go.

Constantly replaying situations in your head because you can't let them go.

Want to feel empowered to take care of your own energy field in the immediate moment.
Take control of your energy by understanding how it flows and what affects it.
Learn 4 Energy Tools that you can use when you feel overwhelmed or anxious
Clear your "cords" and energetic ties to negative experiences from your past in powerful practice you can do on the go.
Don't ever be confused by terms like chakras or vibration again!
De-mystify what energy healing is with a guide to how to clear and when to clear.
Receive a PDF guide for quick reference to the 5 video lessons in the program.
The course includes 4 video lessons which include hands on practices that you can implement immediately to feel your own energy field, ground your energy, and release energy "cords" so you can feel free. You'll also be given a comprehensive understanding of your chakra system and terms such as vibration, frequency and activations so you can feel empowered to take control of your own energy health.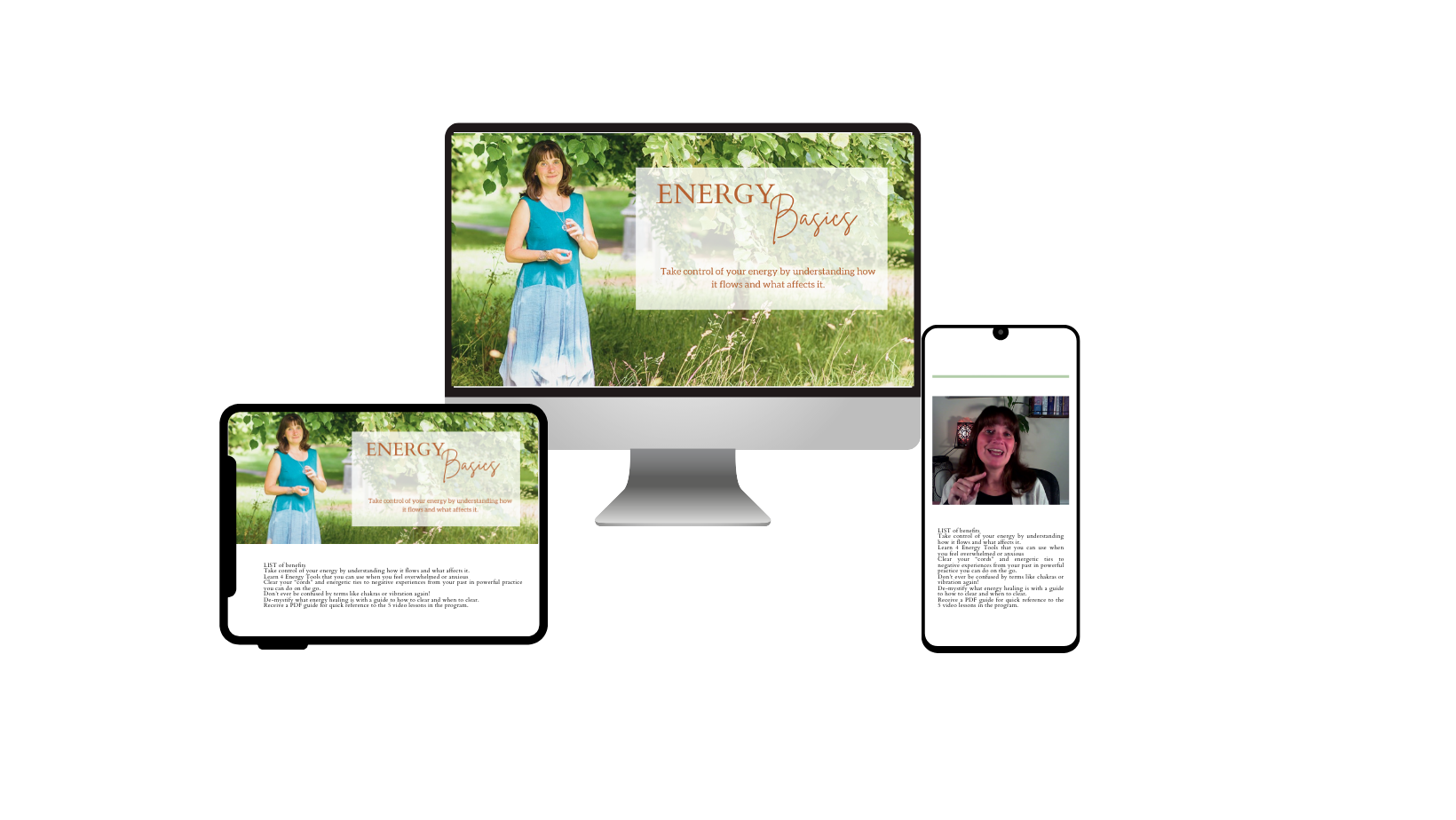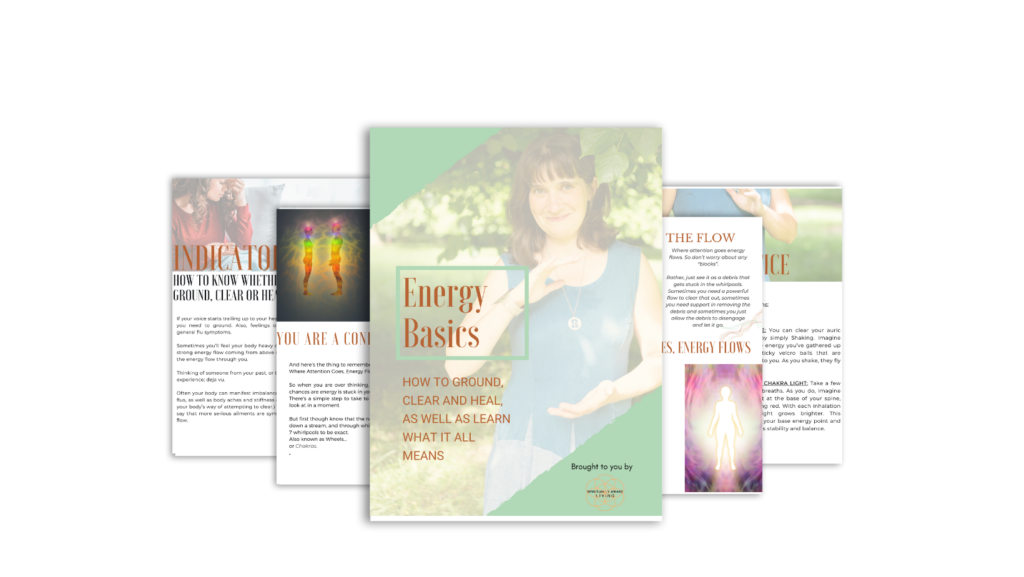 A welcome video with a PDF guide to all the practices discussed in the course for easy access.
4 video lessons:
Lesson 1– Understanding Energy, how it flows and the chakra system it flows through.
Lesson 2 – Energy Tools, to ground, clear and protect
Lesson 3– How to release energy from the past and energy that doesn't belong to you.
Lesson 4– Demystifying terms like Vibration, Frequency, Activations and downloads.
Feel empowered by knowing how to clear the energy that builds up from other people and your own thoughts right now.
This program is yours for lifetime access for only $57
Who is Christina, and why should I trust her on my spiritual journey?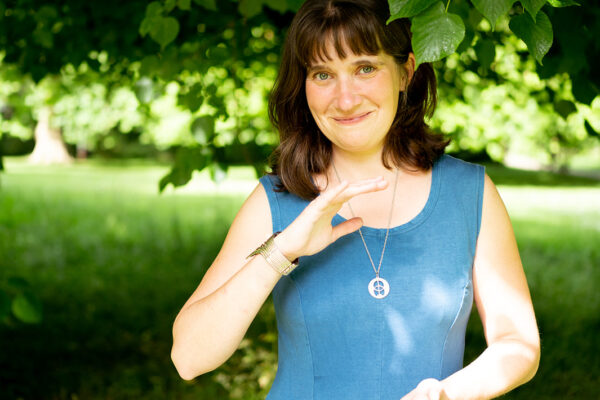 (Great question, I'm so glad you asked!)
I've studied spirituality and mindfulness for almost 25 years and  I majored in Religious studies and philosophy in university, so I've worked through the processes, done the shadow work, recited the affirmations and read the self help aisle. But it was when I started to practice energy healing techniques that it all clicked and I could navigate this physical life from a whole spiritual perspective. Since then I've been trained in a few energy modalities including: Therapeutic Touch, Quantum Healing, Chakra Alignment and Spiritual Healing.
My spiritual life jumped off the hobby shelf and became a tangible way to live, even in the most chaotic moments of my life.
Trust me, there's been chaos. With 3 children home schooled and years of running a business, I didn't have time for long meditation sessions and I never managed a silent retreat, but in truth I didn't need to. No matter how busy the day got, no matter how loud the negative chatter was, no matter what weight tried to pull me down, by developing my spiritual toolbox I had resources at hand to deal with the noise.
With practice, they became as natural as breathing.
I've taught the tools in this program to my clients and even my children when they were as young. I've seen them do everything from transform traumatic experiences to relieve headaches, but what I love most is the feeling of empowered freedom that comes with understanding energy, learning how it flows and how to release what isn't yours.
You are a spiritual being having this physical experience. You are energy, so it makes sense to understand what that energy is all about. It needs clearing just as much as your teeth need brushing. 
So let's get you started.
I can't wait to see you inside!