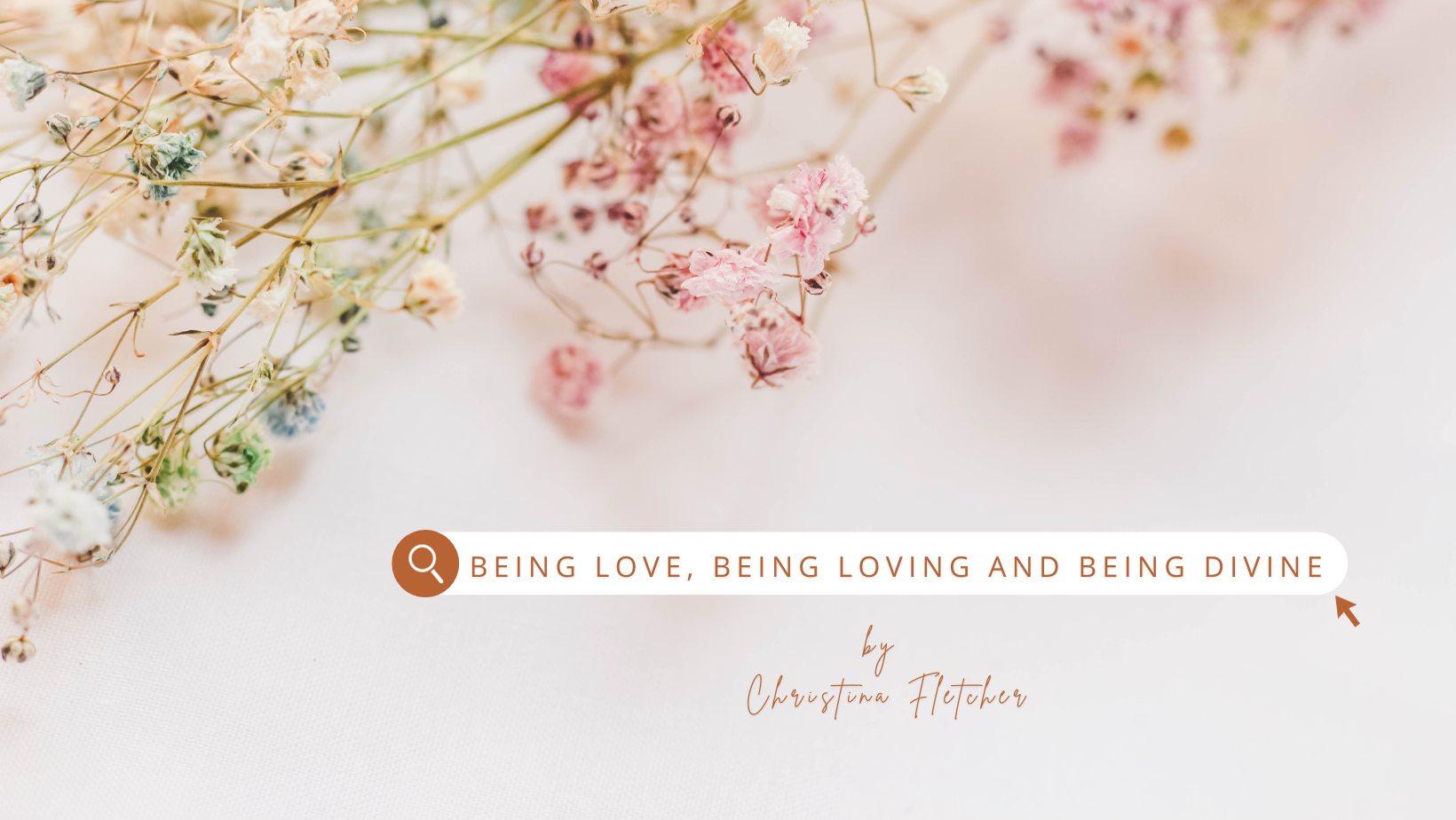 I'm actually going a little bit off my schedule of what I was supposed to be talking about, but it seems to be kind of nagging at me because I want to talk about love.
Yes, love is nagging at me, I can't help it.
Talking about love has been in the back of my mind for quite a while. Years ago, I was planning on writing a book called Namaste Loving, and it focused on how we are fundamentally love.
Love is often perceived as an emotion or as something that is felt. It's something that people symbolize as big red hearts or something that is tried to be intellectualized or overthought, and it's important to shift that to the actual fundamental truth of BEING LOVE.
Love is a process of being in love with you.
If you're asked what you love about yourself, it actually comes down into are you loving yourself? Are you being love within yourself? Let's let's look at this slightly differently.
Love is a frequency in energy terms.
Love is a state of being.
Love is that moment when you relax within yourself.
So I want to encourage you to just, just pause for a moment, even pause the reading for a moment, and just listen to your own heart when holding the words, the feeling of love, and then hold the feeling of fear and then return back to love.
Can you feel how open and how supportive the loving feeling is, and then how empty and how unstable the feeling of fear is.
These aren't emotions, they're frequencies. They are there as states of being.
So when you're in a state of fear, it's important to take a step away from whatever you're looking at and instead return to the arms of love. Love radiates out from you because when you acknowledge something, you give it breath, you give it space, you give it a time to thrive and flow from you.
We're living in really strange times, aren't we?
We're living in times where it's really tempting to get scrambled into the different distractions that are everywhere. It almost seems like if you aren't stressed about one aspect of life, then you're being offered something else to be stressed about.
It's almost like you kind of scroll through your Facebook feed going well, what should we be scared of today? You should understand that fear and love are polar opposites or two sides of a coin, and then you really realize that when you're feeling that fear, and when you're feeling that scrambled, and when you're feeling like everything is all over the place and you're being pulled in all directions, the antidote that you need to take is LOVE.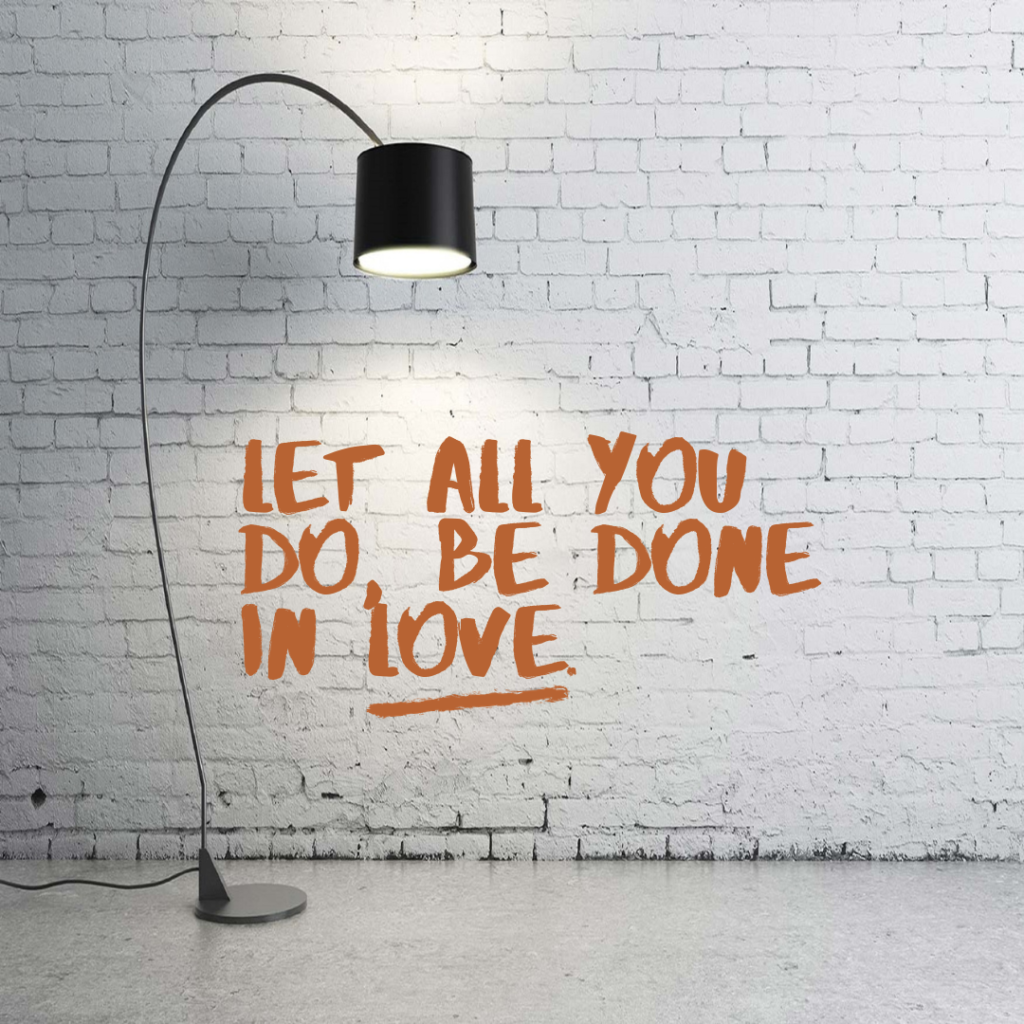 LOVE IS GOING EVEN DEEPER.
Acknowledging the love within someone else, divine within someone else, means that you see them as whole as well. What a loving thing to do in the world of today, to hold space for the divine spark within all people. Does that mean you disregard bad behavior?
Of course not. You are allowed boundaries and you are allowed to disagree with human layers and human issues. You are allowed to take a stand and it's important that you do.
You know – Daniel LaPorte, as I'm reading her book "How To Be Loving" – talks about your HEART YARD. You know that you need to take care of yourself, in order to have a big, wide, open heart, a wide heart that flows out with love, sometimes you need a really big fence. That big fence you get to choose whether it's electric or picket, and sometimes you need to put other people on the other side of that fence simply to keep your yard clear. You're not going to have someone come littering on your yard. You're going to keep them on the other side of the fence.
However, within that other side of the fence, you can shower them with as much love as you can. You can see them. You can see them for their divine self. Your divine self can acknowledge the divine within them and, at the same time as it flows, you can keep them on the other side of that fence for their human issues and challenges. You can hold space for those human challenges and still take care of yourself.
Love is not an emotion. Love is not something that we list. Love is not something that we categorize. It is truly an energetic force field, an energetic source field that flows effortlessly. And when you allow love to flow, when you plug into that sense of love and you allow yourself to feel that love then you shift from the fear perspective and you jump into that beautiful playing space of down the stay, practical steps, little tidbit. I definitely recommend taking some time just every day, hands on heart, allowing love to flow.
Simply breathe it in.
Let love flow within your heart.
If you're feeling stressed, if you're feeling nervous or scared, focus on love more. You know, one of the mantras I'll often suggest to my clients is simply
"I open to love, I receive with love, I give thanks with love and I connect with love…"
Simply breathe it in and let it shine.
*If you like this blog post and you are open to hear more go and listen to the podcast episode Being Love, Being Loving and Being Divine